Jane's Walk for CEF 2023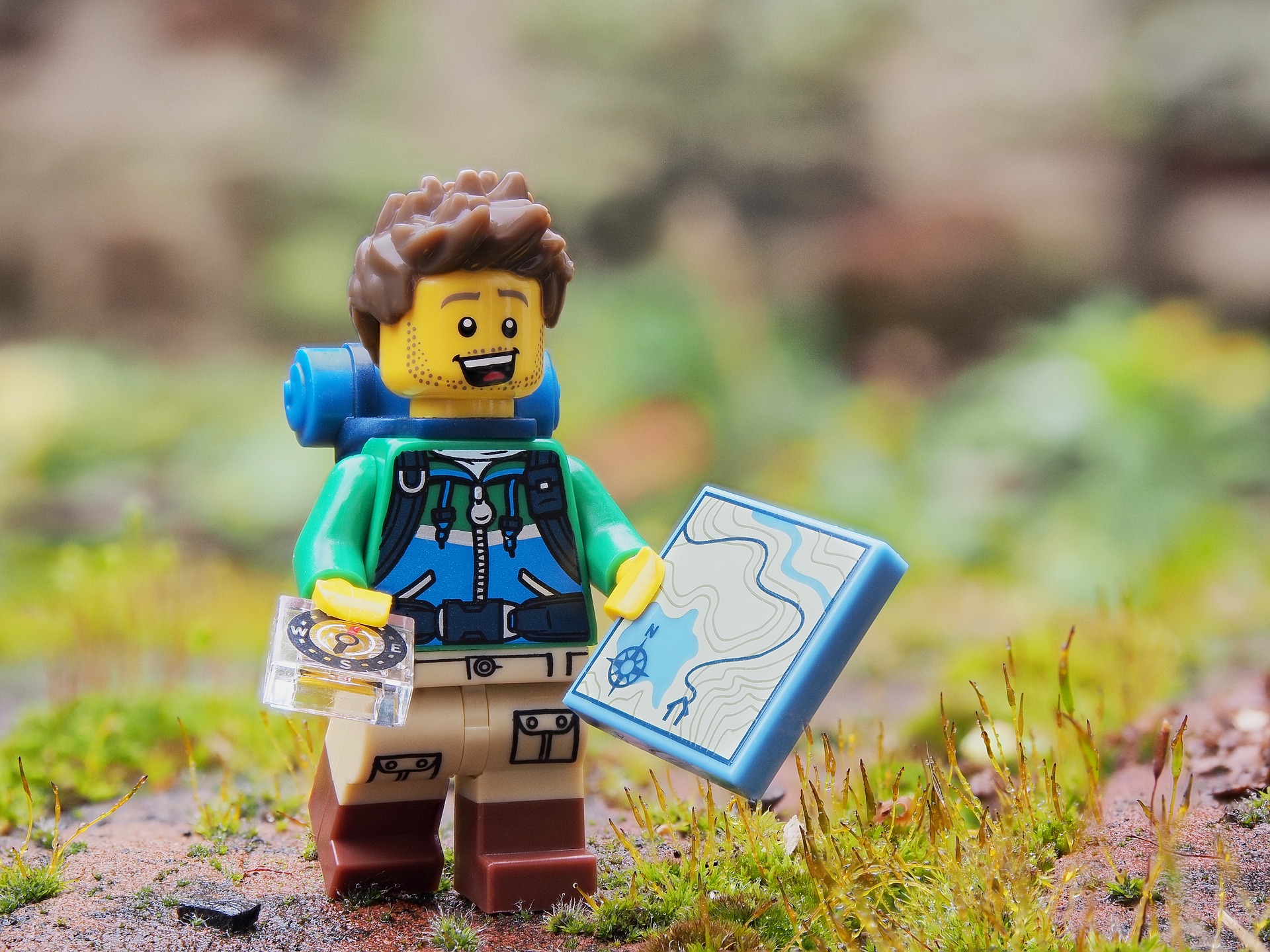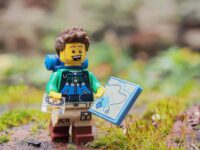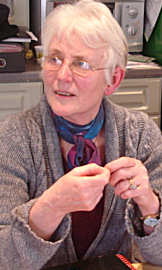 Once more, Tom, I, and our dog Moses are off to complete another walk in aid of our two Charities, ZANE: Zimbabwe A National Emergency and 'CEF' The Community Emergency Foodbank in Oxford.
This year, we are walking 130 miles in Norfolk. "Very flat Norfolk," or that is what we are hoping! According to the BBC, the weather is set fair for the next week at least, which is a big relief, having endured a pretty dire August. Our start point tomorrow is in the market town of Swatham, which turns out to be a charming place with an open market square and attractive Georgian houses. The square is full of ponies and carts tethered in the centre. Trotting racing is a keen sport in the area.
Our hosts for the evening live in a very charming Georgian Malt House near the centre of town with a stunning garden designed and maintained by our host.
Like previous years, I will be writing a weekly blog so do follow my progress if you want.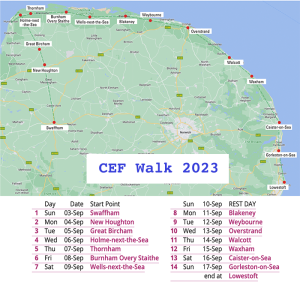 | | | | | | | | |
| --- | --- | --- | --- | --- | --- | --- | --- |
| Day | Date | Start Point | coordinates | distance (m) | aggregate distance (m) | day of week | what3words.com ref |
|   |   |   |   |   |   |   |   |
| 1 | 03-Sep | Best Western George Hotel,  Swaffham PE37 7LJ | 52.64916, 0.68882 | 8.95 | 8.95 | su | ///squabbles.angers.glares |
| 2 | 04-Sep | Footpath sign, Roman Road, Houghton | 52.74893, 0.65794 | 8.72 | 17.67 | mo | ///unsettled.hours.swooned |
| 3 | 05-Sep | track crosses Roman Road, nr Great Bircham | 52.86604, 0.58247 | 7.80 | 25.47 | tu | ///erupt.cakes.breezy |
| 4 | 06-Sep | Bridge over River Hun, Holme-next-the-Sea | 52.96302, 0.52751 | 8.36 | 33.83 | we | ///tapers.petulant.beaker |
| 5 | 07-Sep | All Saints Church, Thornham PE36 6NT | 52.96009, 0.57926 | 9.61 | 43.44 | th | ///sweated.overpaid.baking |
| 6 | 08-Sep | Burnham Overy Staithe Windmill PE31 8JB | 52.96046, 0.73465 | 8.29 | 51.73 | fr | ///soulful.flasks.streaking |
| 7 | 09-Sep | The Quay, Wells-next-the-Sea | 52.95738, 0.85072 | 7.76 | 59.49 | sa | ///guises.yield.character |
| 8 | 10-Sep | REST DAY |   | 0.00 | 59.49 | su |   |
| 9 | 11-Sep | St Nicholas Church Hall, Blakeney NR25 7ND | 52.95609, 1.01849 | 8.18 | 67.67 | mo | ///professes.mavericks.fades |
| 10 | 12-Sep | Norfolk Coast Path, nr Weybourne | 52.94774, 1.14937 | 9.06 | 76.73 | tu | ///coats.shepherdess.credible |
| 11 | 13-Sep | Cliff Top Cafe,22 Cliff Rd, Overstrand, Cromer NR27 0PP | 52.9194, 1.34327 | 8.76 | 85.49 | we | ///bandwagon.poet.file |
| 12 | 14-Sep | End of Keswick Road, Walcott | 52.84611, 1.49304 | 9.05 | 94.54 | th | ///cars.intestine.lecturers |
| 13 | 15-Sep | Warren farm, Waxham NR29 4EJ | 52.76316, 1.64414 | 8.03 | 102.57 | fr | ///diplomat.blogs.wiped |
| 14 | 16-Sep | Car Park on Seafront, Caister-on-Sea, Great Yarmouth NR30 5NW | 52.66294, 1.72807 | 7.39 | 109.96 | sa | ///prom.others.pound |
| 15 | 17-Sep | Harbour's Mouth, Gorleston-on-Sea, Great Yarmouth NR31 6PL | 52.57134, 1.73392 | 7.21 | 117.17 | su | ///classmate.label.dislodge |
|   | End point | Lowestoft Railway Station NR32 2EG | 52.47449, 1.74961 |   |   |   | ///pipe.pills.intervals |
|   |   |   |   |   |   |   |   |